THE YNOT TIMES IS A NEWS BLOG CREATED TO INFORM THE PUBLIC WITH AN INTERACTIVE POINT OF VIEW. THIS BLOG IS A COMMUNITY BASED NEWSBLOG, FROM THE HOOD OF OAKLAND,CALIFORNIA FOR THE HOODS ALL OVER THE WORLD. WITH A WORLDWIDE POINT OF VIEW OF THE EVENTS OF OUR EVERCHANGING WORLD. THE HOOD = HOST OF OUTSTANDING DEVELOPMENT
Sunday, July 03, 2005
The Ebi Factor
Ynot Communications of Oakland California wants to announce to the world , its new novel. THE EBI FACTOR - this is a must read for the whole family.
Avaliable August 1, 2005. www.ynotcommunications.com
Saturday, July 02, 2005
The Tycoon Twins - Hakeem and Jahmal , our Politcal Comic Strip.
Hakeem - Billionaire Computer Genius
Jahmal - Billionaire Attorney
The New Super Heroes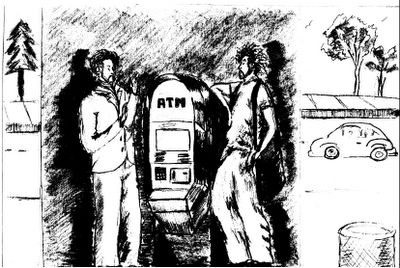 ART DONE BY:
SHARON OF YNOT COMMUNICATIONS
The Ynot Times is being brought to you from the other city by the bay - This is being brought to you
YNOT COMMUNICATIONS.
WWW.YNOTCOMMUNICATIONS.COM

Hold on , this newsblog is totally interactive.
Tony Renee Smith
CEO-Ynot Communications
THE YNOT WISH LIST